Some update about my commission. I'm adding sketch and colored sketch types, see how it goes.
Also, some slight changes in policy to make sure everthing goes smoothly , fair and square for both clients and I.
I make this changes to prevent the fact that in the last few months, there have been 4-5 cases in which some clients just disappear without making payment for my work, and that doesn't make me happy.
Quality doesn't change though, so rest assured




STYLE

Cell/Soft shading

WHAT I CAN DO

-Fan art,OC, art for games....

PAYMENT METHOD

Paypal(USD)
send to
tonee1989@gmail.com
.
=========================================================================

HOW IT WORKS

- Send me a note or an email (
tonee1989@gmail.com
) detailing your commission, what kind (full body, 1/2 body, CG,....), number of characters, pose, expression, background, reference...

- After reading your note, I will send you a sketch in low resolution.
-

If you are a first-time client, I may ask you to pay 30% of the commission price in advance before I start sketching. It lets me know that you are serious and committed to your commission request. I also know that my initial sketch will not be wasted in case client disappears after receiving it.
- If you want to make any edits, tell me. If edits are related to changing design or posture, depending on the level, extra fee will be charged. If edits are about my anatomy or drawing mistakes, anything I miss from your reference, FREE


- After the sketch is approved, you will send me full payment. I will also tell you how long I need to finish your image.

- I will send the finished artwork in High resolution when I'm done.


=========================================================================
Waiting time would be around 2-3 weeks depending on situation. If you are late on list, you would have to wait a bit longer.

Please check your email and DA notes frequently during commissioning time in case of updates

SKETCH
$20-25

COLORED SKETCH
$30 - $40

HALF BODY
(with simple or no bg)
$70 - $85
Additional character + $40-45

FULL BODY
(with simple or no bg)
$85- $120
Additional character + $55-60

SINGLE GIRL CG
( 1 character + bg )
$130-160

DAKIMAKURA COVER
( 2 sides)
$180-220

BACKGROUND
$75-100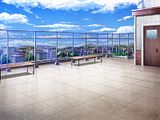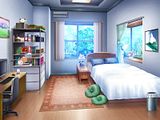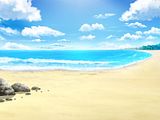 Prices may vary depending on the complexity of the image.

For other type of commissions that are not mentioned , email or send me a note and we can discuss.

If you want any major changes after the commission is completed, extra fee will be charged. Minor changes such as changin hair or eye colors can be free.

I retain the Intellectual Property Rights to my art and am allowed to show it in my websites, blogs and portfolio

If a sketch is sent and I don't get a reply from you in 2 weeks, then I will CANCEL your commission

If the rough sketch is approved and I don't received full payment from you in 2 weeks, then I will CANCEL your commission.

You shall not sell prints of my artwork or use it for personal benefit without contract agreement
Hope to get your support, if you have question, ask me here.